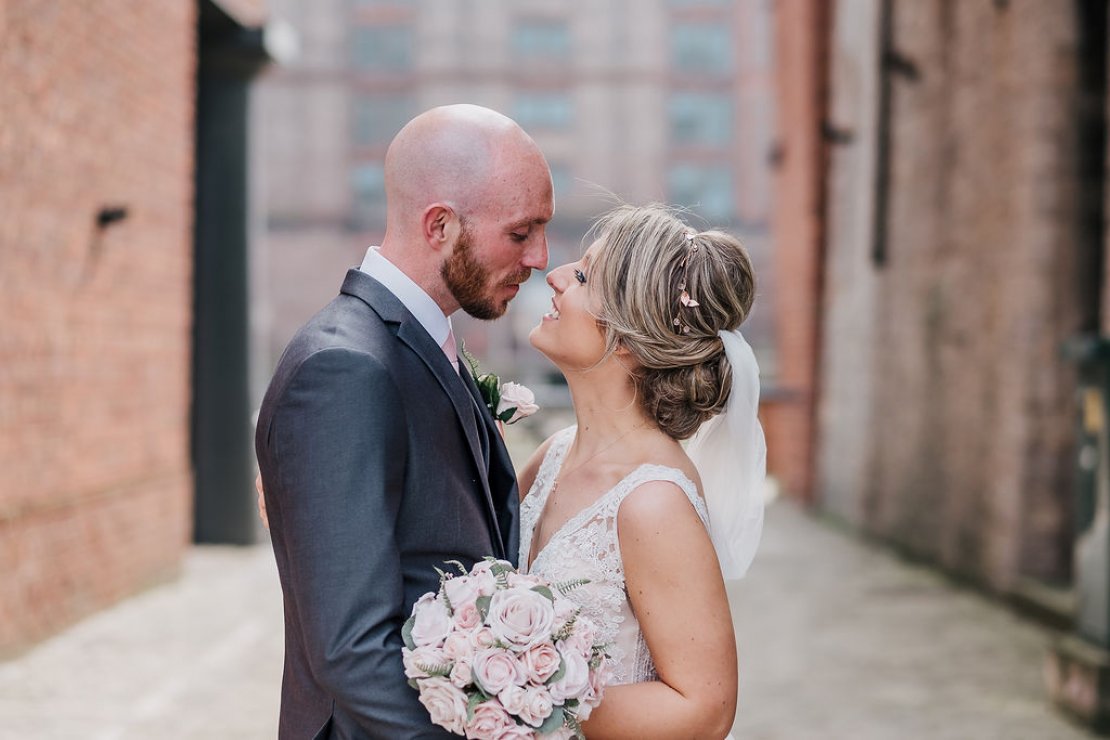 Date: 02/02/2020 - How to plan a wedding in EIGHT weeks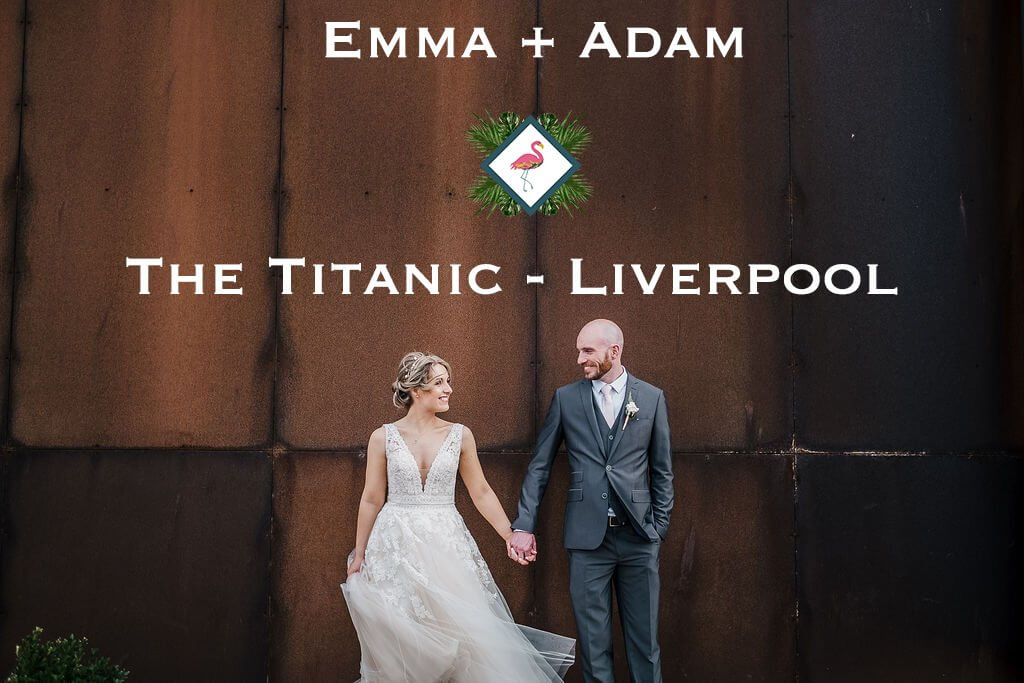 So…Emma and Adam had been planning a wedding abroad…
But they changed their minds…
They planned this perfect day in just EIGHT weeks.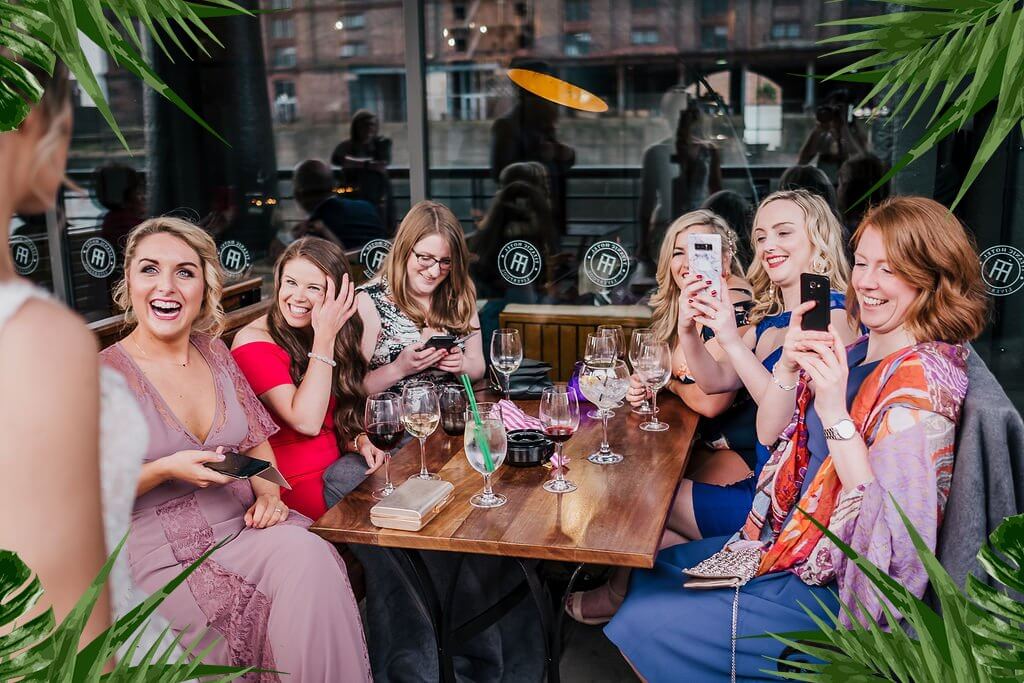 "18th April 2019"
We got married at The Titanic Hotel in Liverpool, in the West Bay suite.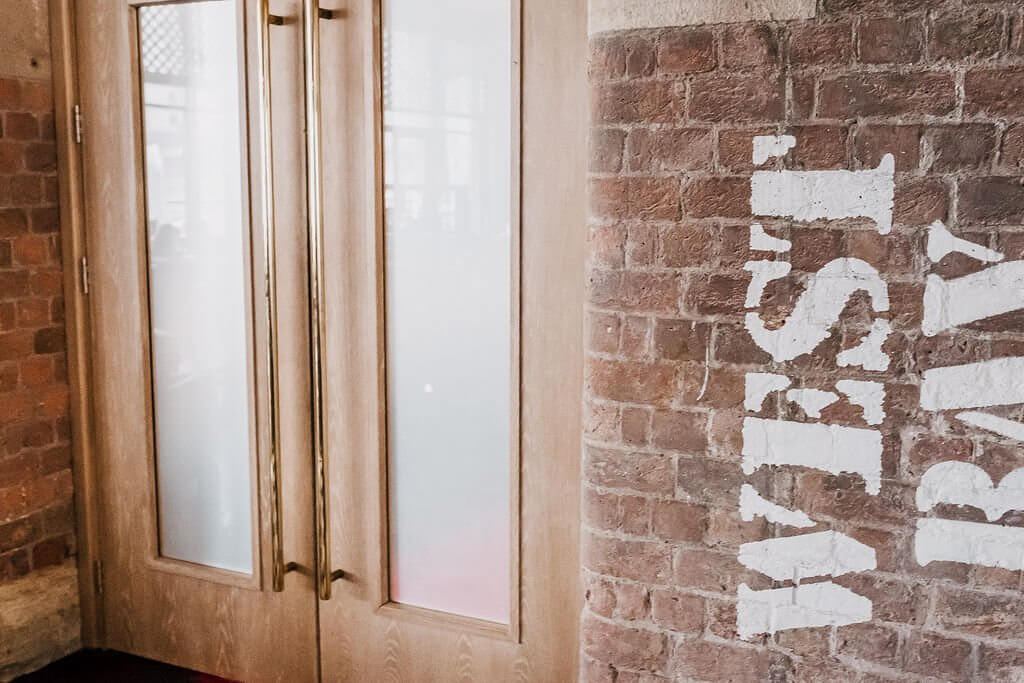 My dress was Enzoani Lavender. It was an A line dress, quite full at the bottom.
I got it from Romancia Bridal in Billinge.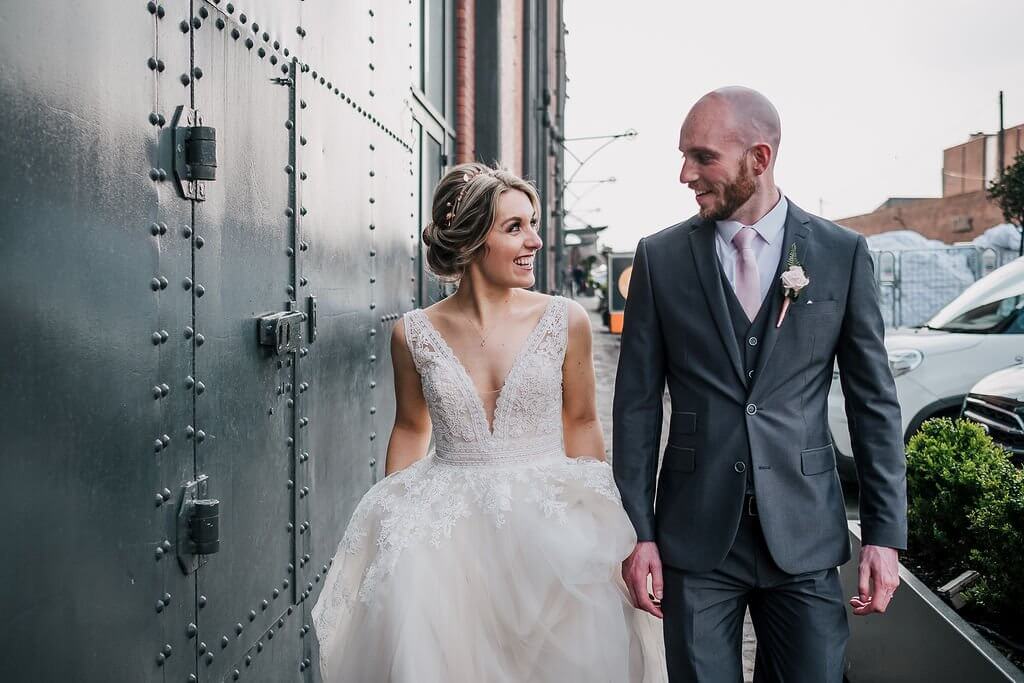 I just loved it from when I saw it and it was the bridal style that had caught my eye before I even went looking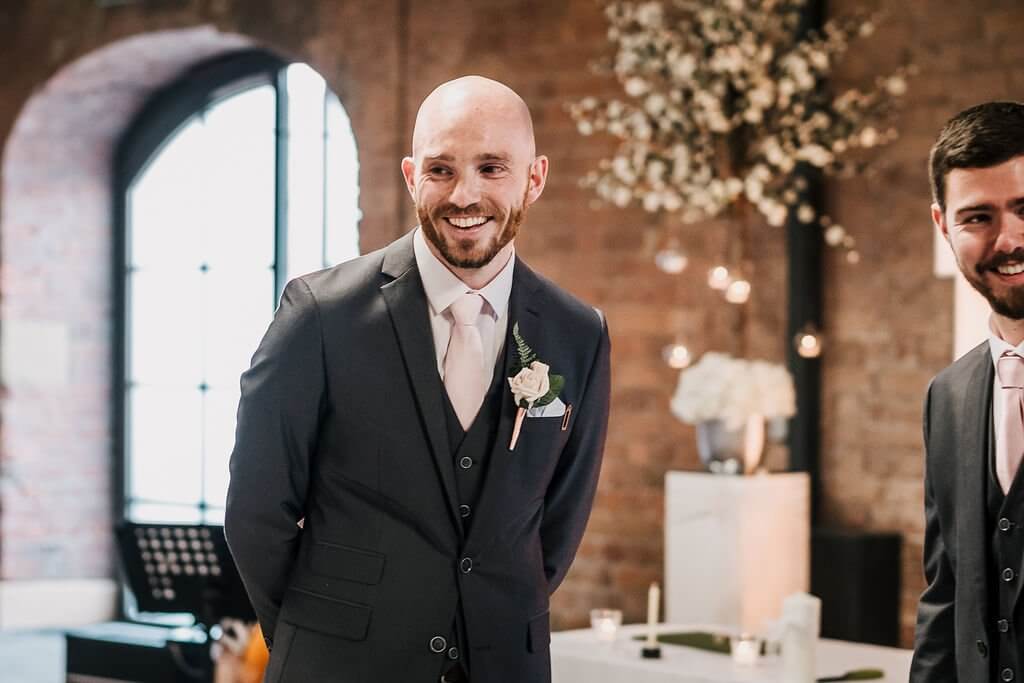 Adam wore a 3 piece grey suit from
Slaters in Liverpool
Bridesmaids dresses were lavender/mauve colour and were from ASOS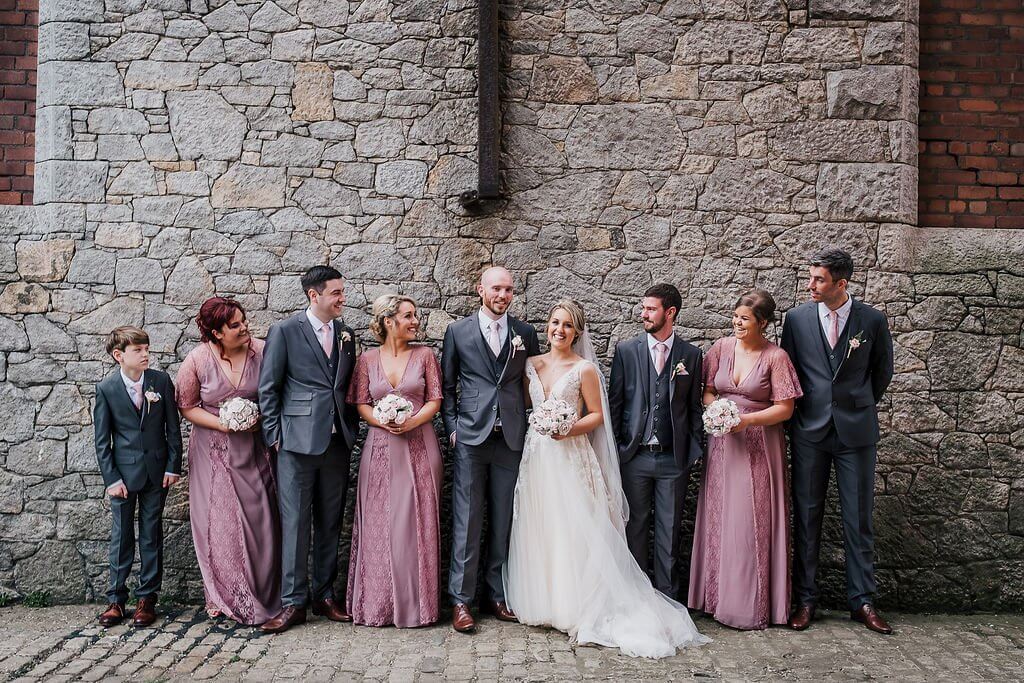 We had Leanne from The Powder Room on Greenbank Road, Liverpool do our hair and makeup. She's fab!
I stayed in the Titanic hotel the night before the wedding so I didn't have to worry about travel! Hair and makeup came to our hotel room that morning so we didn't have to move!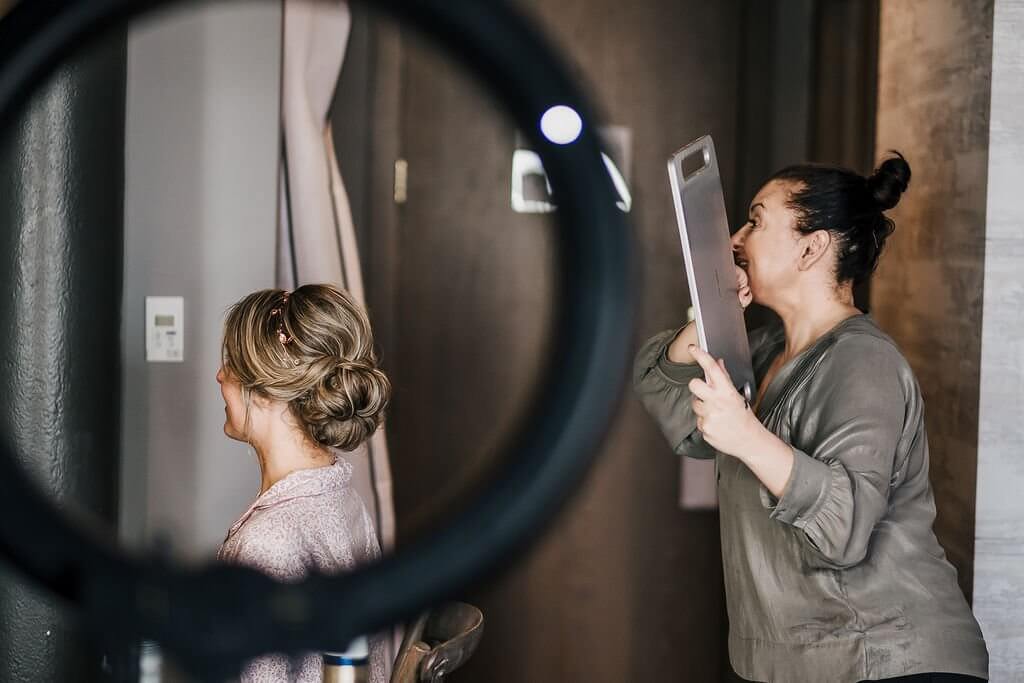 Sarah Glynn was fab! Very fun and relaxed- it didn't feel like we were posing for photos. It was like one of the bridal party had a sneaky camera!
I got artificial (foam) flowers from 'Foam Wedding Flowers by Joanne' in Maghull.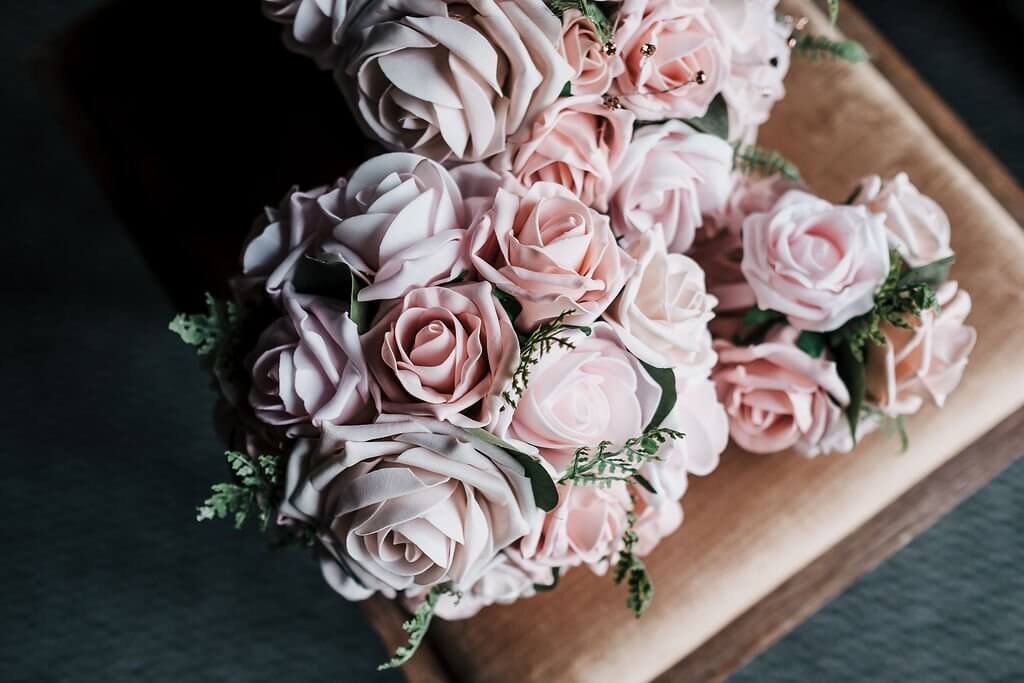 We had a large light LOVE sign from 'The Word is Love' who I found on Instagram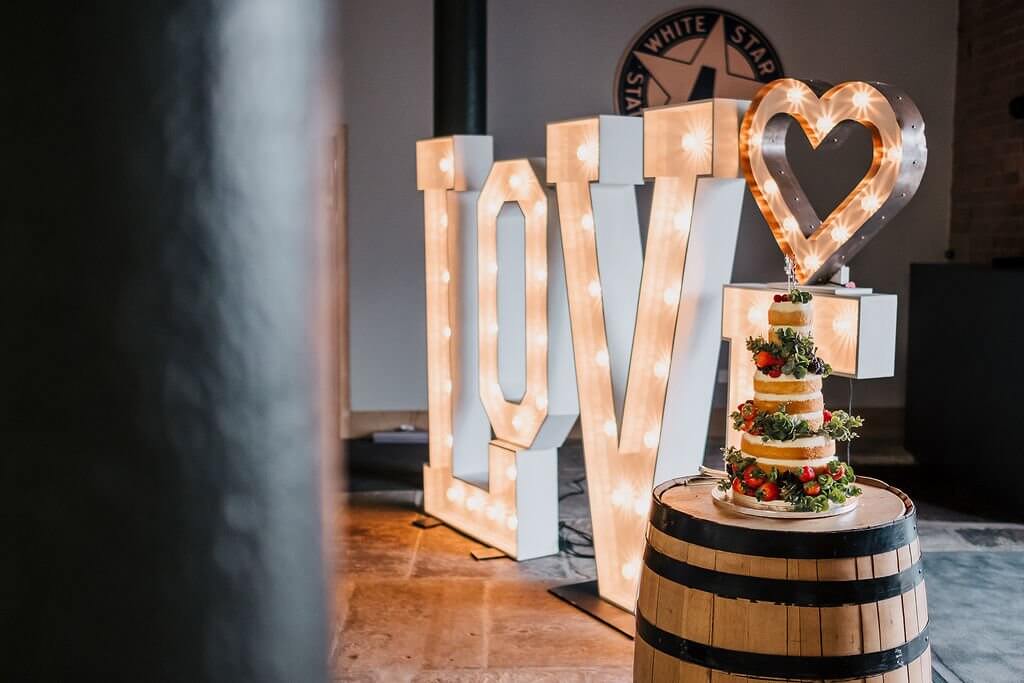 We had 'Red Events' in Liverpool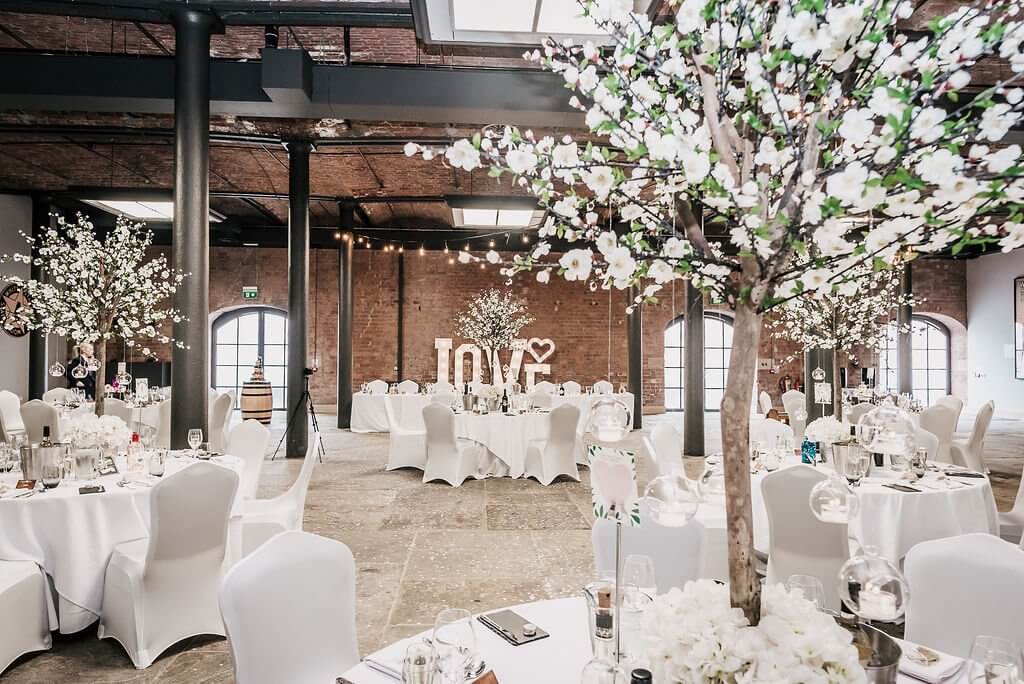 Provide decorative trees for the venue. They also provided our chair covers, post box, tea light holders for the centre pieces
We ordered a variety of gin bottles with LED lights from Facebook that we used as table decorations.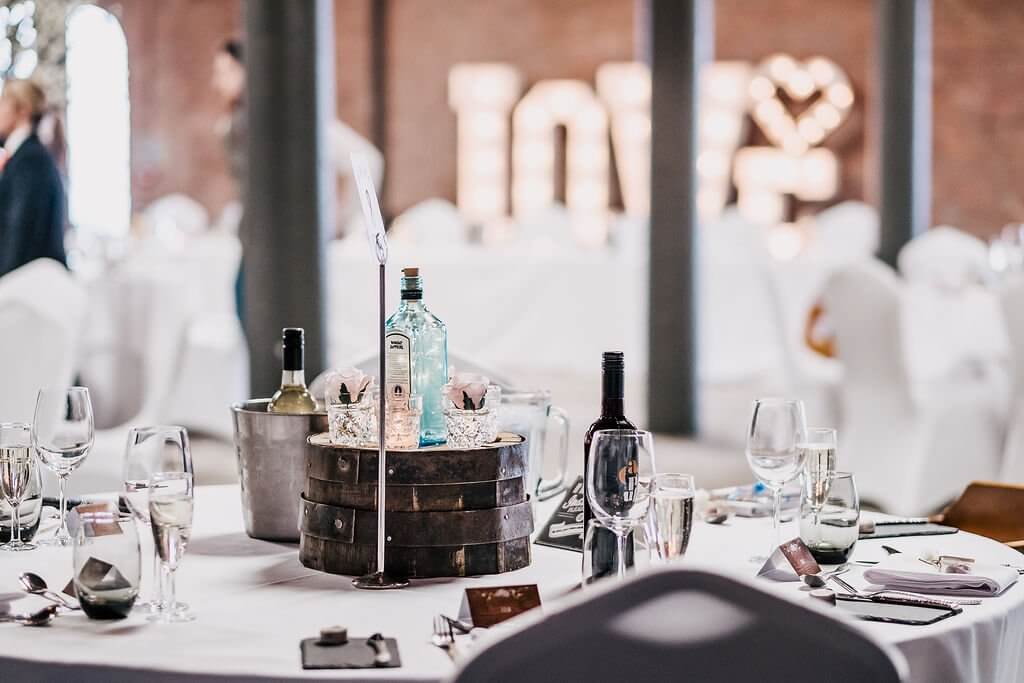 We had additional foam flowers-
Same as the bridal bouquets – to add to our centre pieces
I made our favours – mini eggs in small organza bags with personalised labels on them.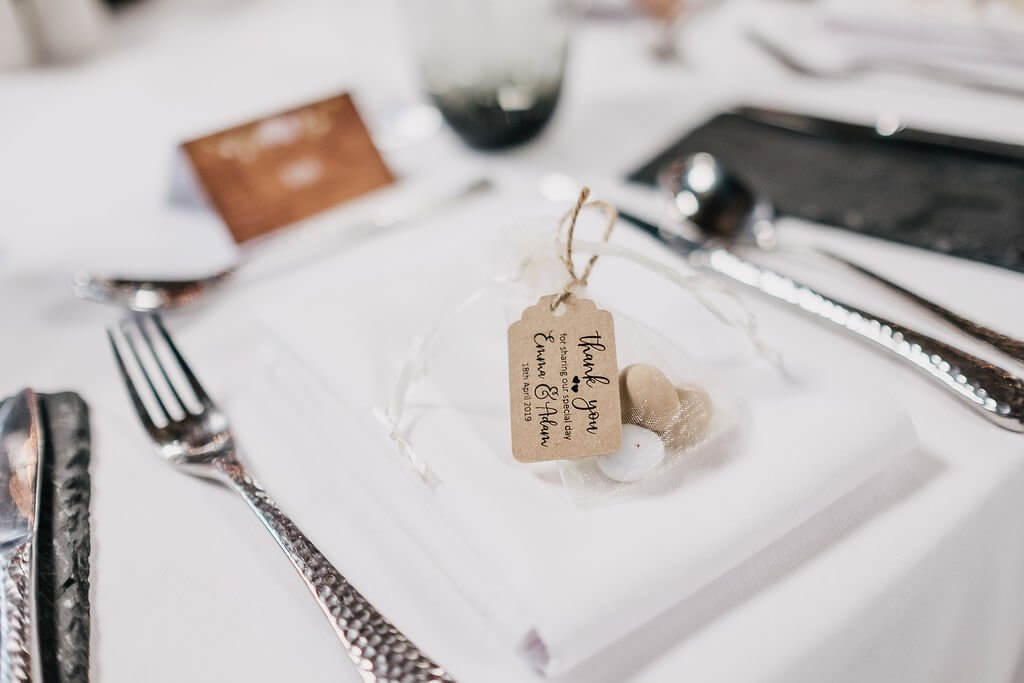 We had a sweet table which went down well!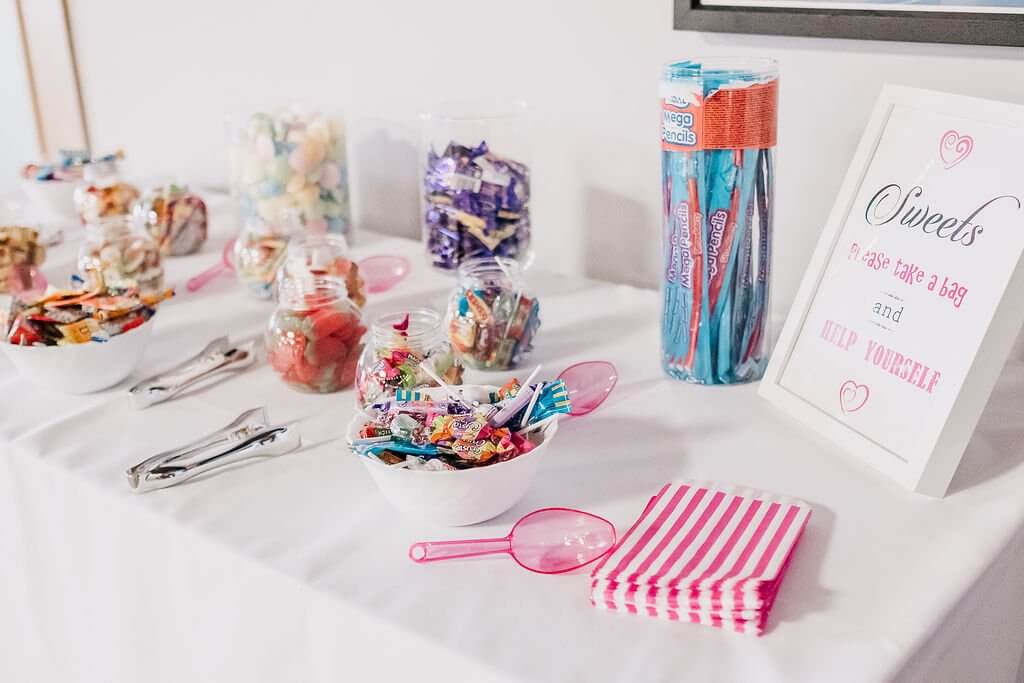 Our evening food was served in a street food style stall (provided by the Titanic hotel) which was very cool
I absolutely loved our venue and would definitely recommend it!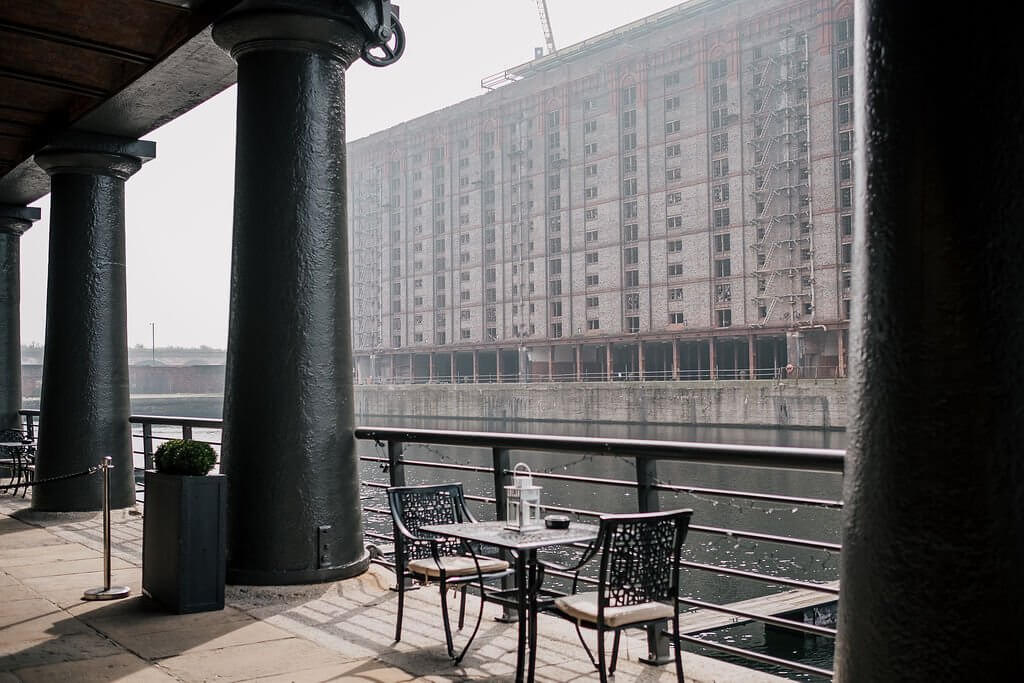 Our favourite part of the day: When the meal was over and the evening guests arrived, it felt like everything became more relaxed and we could just enjoy partying!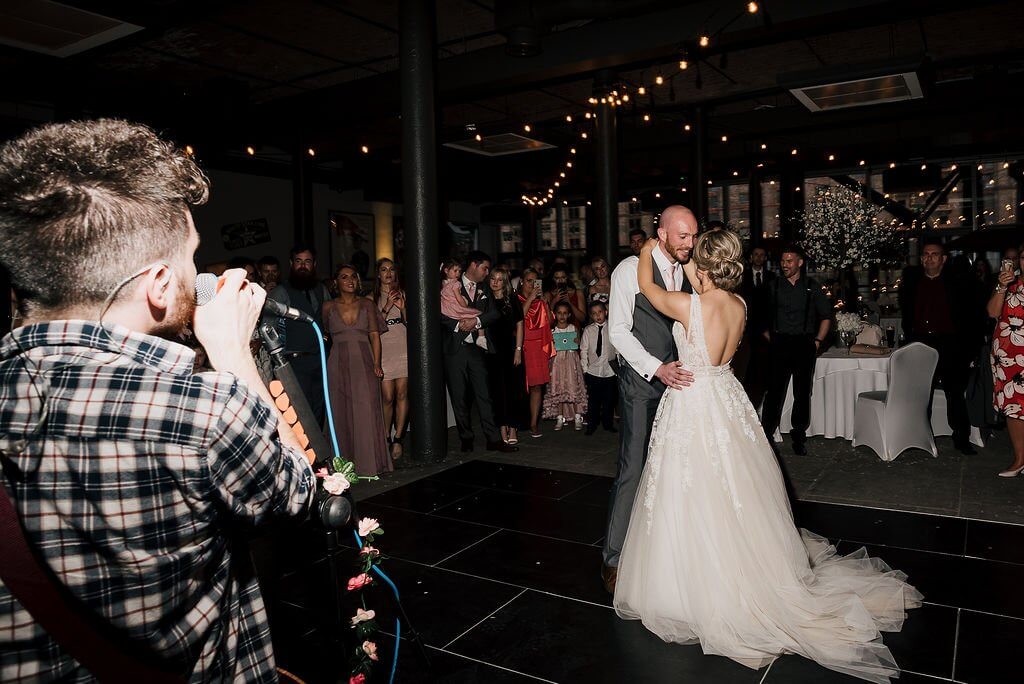 We went to Dubrovnik, Croatia on our honeymoon. It was amazing. Brilliant weather, gorgeous hotel, unbelievable scenery and so much to do.

Suppliers:
Venue: The Titanic Hotel – Liverpool
Dress: Enzoani
Bridal Shop: Romancia Bridal
Groom and Groomsmen Suits: Slaters
Bridesmaids Dresses: ASOS
Flowers: Foam Wedding Flowers by Joanne
Photography: Sarah Glynn Photography
Videography: Hannah Dornford-May
Love Letters: The Word is Love
Hair and Make Up: Leanne from The Powder Room
Room Dressing: Red Events
Me: And Here's more of the story from their fantastic day…